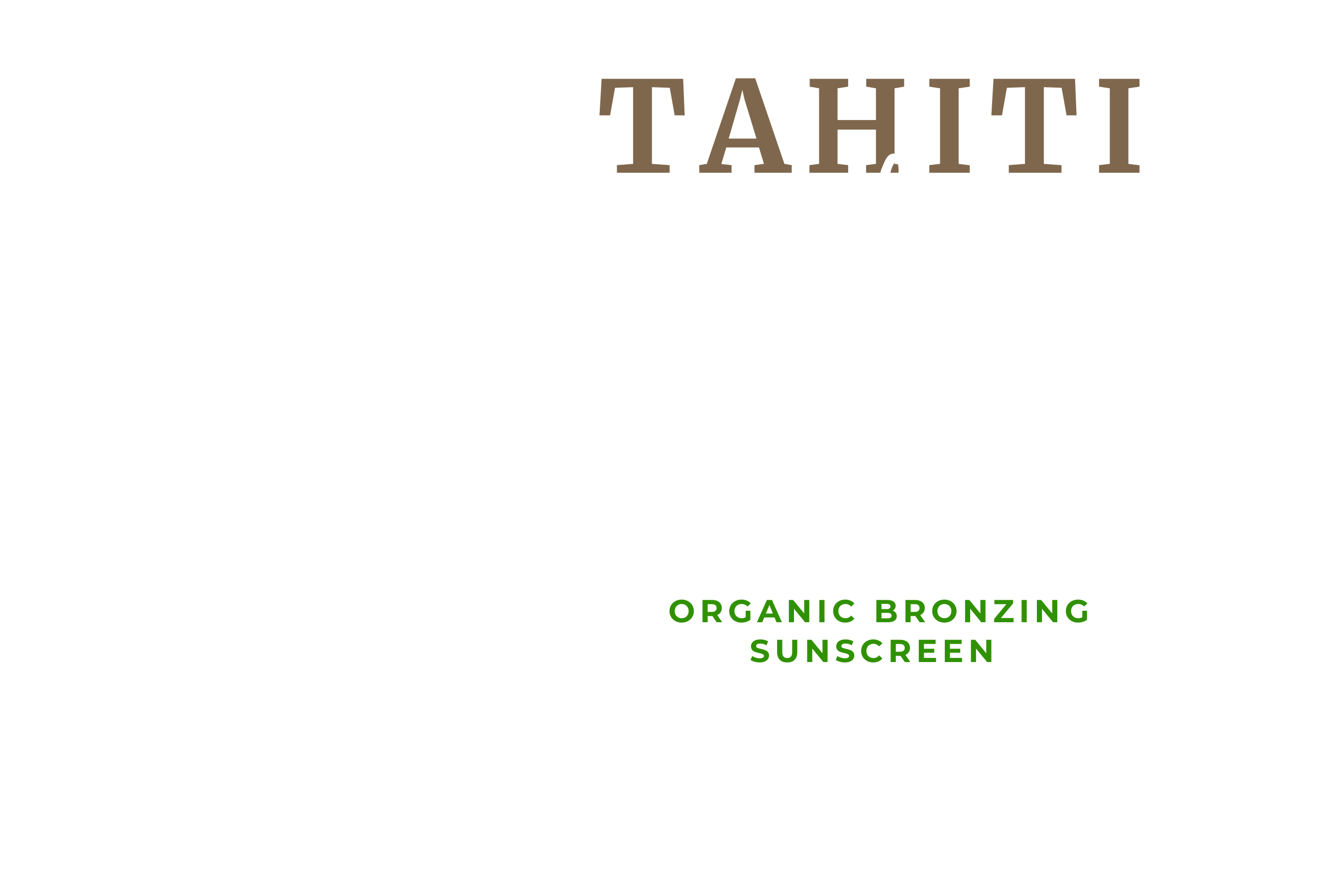 Achieve the glow and protect your skin, you can definitely have both. Tahiti Glow is an Organic Bronzing Sunscreen that leaves no white residue just a beautiful bronze glow.
Broad Spectrum Water Resistant
(80 Min)
No Oxybenzone
No Gluten
No Octinoxate
Non-nano Zinc Oxide
Vegan
Plant Protection
ORGANIC BRONZING SUNSCREEN
SPF 30  
Ingredients
Jojoba Oil: Deeply hydrating, Easily absorbs into skin without oily residue.
Avocado Oil: Vitamins A,D and E help moisturize and protect skin from damaging UV rays.
Safflower Oil: Contains healing properties and battles the free radicals that form after exposure to UV Radiation and environmental toxins.
Coconut Oil: Allows your skin to retain moisture and provides a protective barrier shielding skin from toxins.
Shea Butter: Perfect for tanning, conditioning and toning your skin.
20% Zinc Oxide: 100% non-nano, prevents potentially damaging ultraviolet radiation
Mineral Mica: Offers a beautiful glow naturally
50 ML for only $19 Until 5/1/21